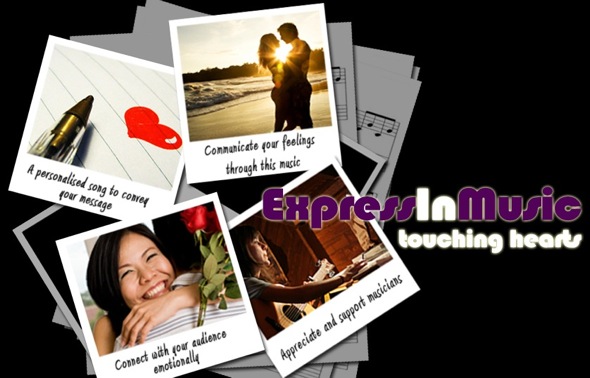 If you've never been musically inclined but have always wished that you could compose your own music and serenade your woman with a unique song just for her, ExpressInMusic might be the service you have been searching for.


ExpressInMusic is a local startup that allows individuals to send in their music requests and get a uniquely composed and produced piece of music in accordance with that request in several weeks. The process:
(1) Pay $150 and send a description of the story/message, mood or any other thing you want mentioned in the song to ExpressInMusic. (Ensures serious customers.)
(2) The request is disseminated to the entire group of musicians who have signed up (currently around 200) – all kinds, composers, singers, guitarists etc..
(3) Musicians interested in trying out for your request will submit demo pieces.
(4) ExpressInMusic will allow you to choose your favourite from the demo pieces.
(5) The selected demo piece will then be taken under the care of sound engineers and into the recording studio for mastering, mixing and music arrangement. You can choose between a Standard and Professional package. The Professional package is approximately 2.5 times the cost of a Standard.
(6) Around one month later, you have your song delivered to you.
Voilà! You have in an indirect way composed your own music. All your recipient needs to know is that you inspired the composition and set the direction of the song.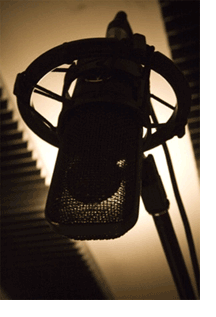 The musicians on average get more than 65% of the amount the user pays. However, this system also means that you could be sending your demo pieces to clients again and again but they never seem to get picked.At the moment, the company is working via emails and mailing list, very primitive. But they will be working on a more automated platform come Oct and hope to launch the platform by the end of the year.
If you're a musician and want to use the ExpressInMusic platform to get jobs, join this group. Come December, I imagine you will have to sign up on the new platform on the ExpressInMusic site itself to browse through requests and submit demo pieces.
I wouldn't call the ExpressInMusic system as crowdsourcing music yet. To me, it's just a nifty mailing list put together by the team that gives everyday individuals access to musical talent, who in turn bid for jobs. If they don't have the requisite skills to finish the composition in whole, they have to find their own counterparts to fill up the gaps.
Perhaps the new platform will allow for a more transparent way of collaboration, with different musicians picking parts of different projects to work on. And each resulting music piece taken home by a client is a collaborative work done by 7 or 8 musicians. That would be much more exciting and much more scalable.
Source: Singapore Entrepreneurs