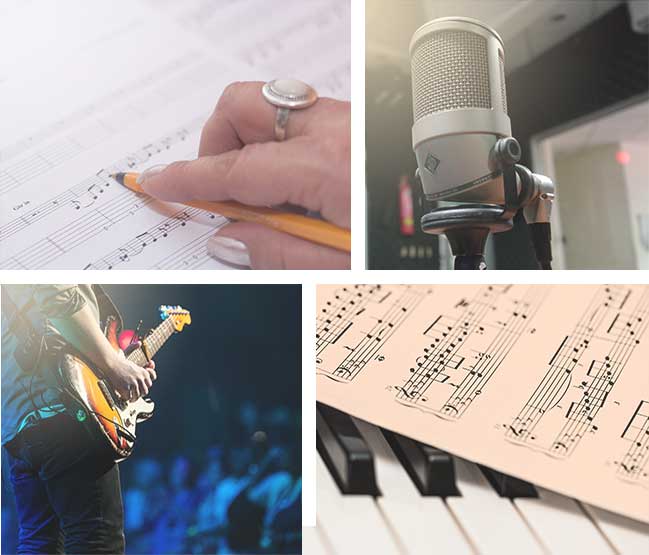 to our Dear musicians:
Looking for a place to get discovered?
Submit your music
and convert your musical talents to solid
exposure and cash
!
Express In Music (EIM) for musicians is a
crowdsourcing platform
aimed at discovering talents.
Browse, submit and earn!
In here, you will find hundreds of musical ads for advertisement, jingles and voiceovers.
Once you find an ad that fits your abilities and expectations, join the competition!
The winner will receive
cash prizes
, deals to distribute their music and earn
royalties
for EVERY play count!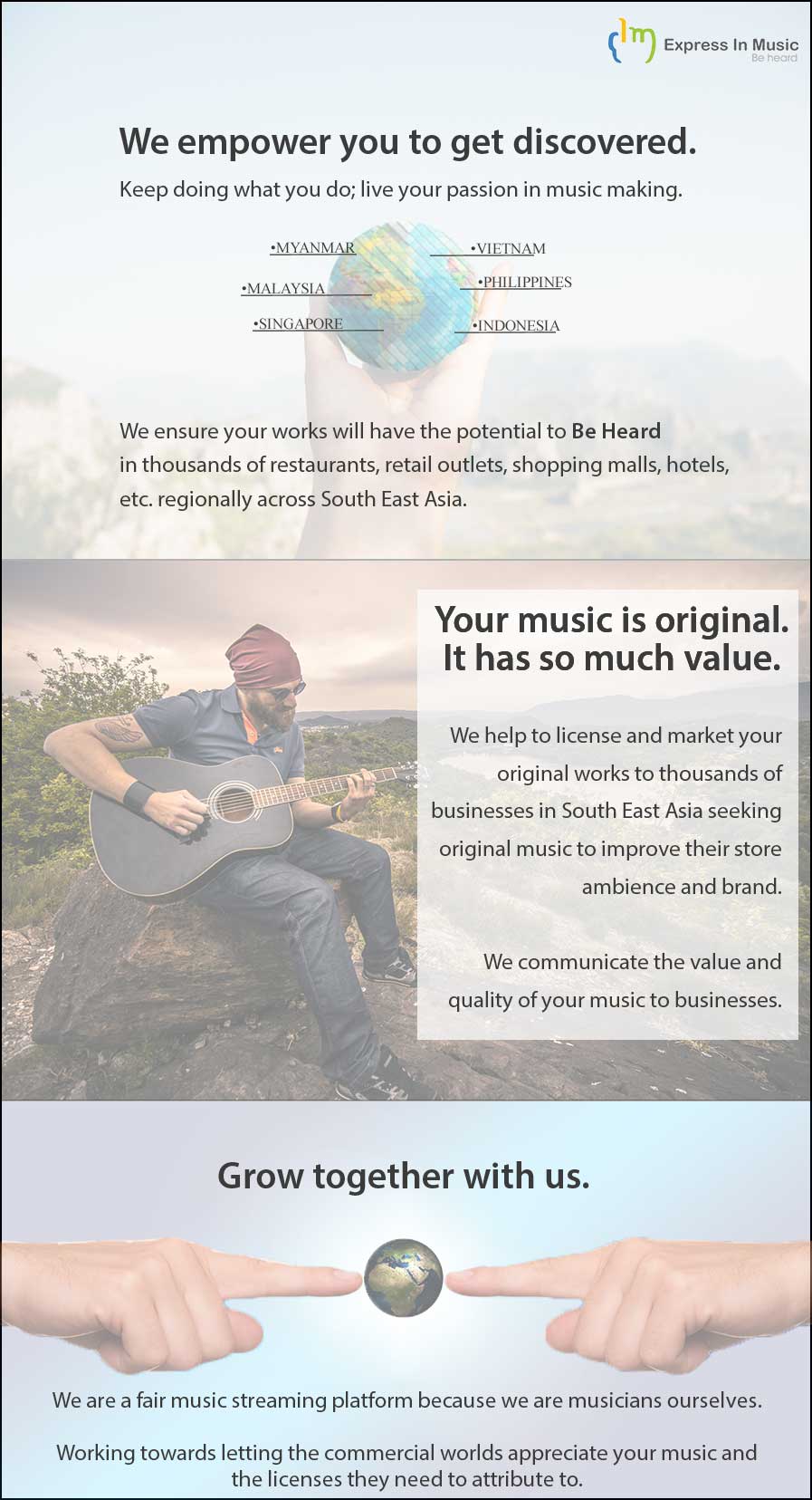 ► How does the competition work?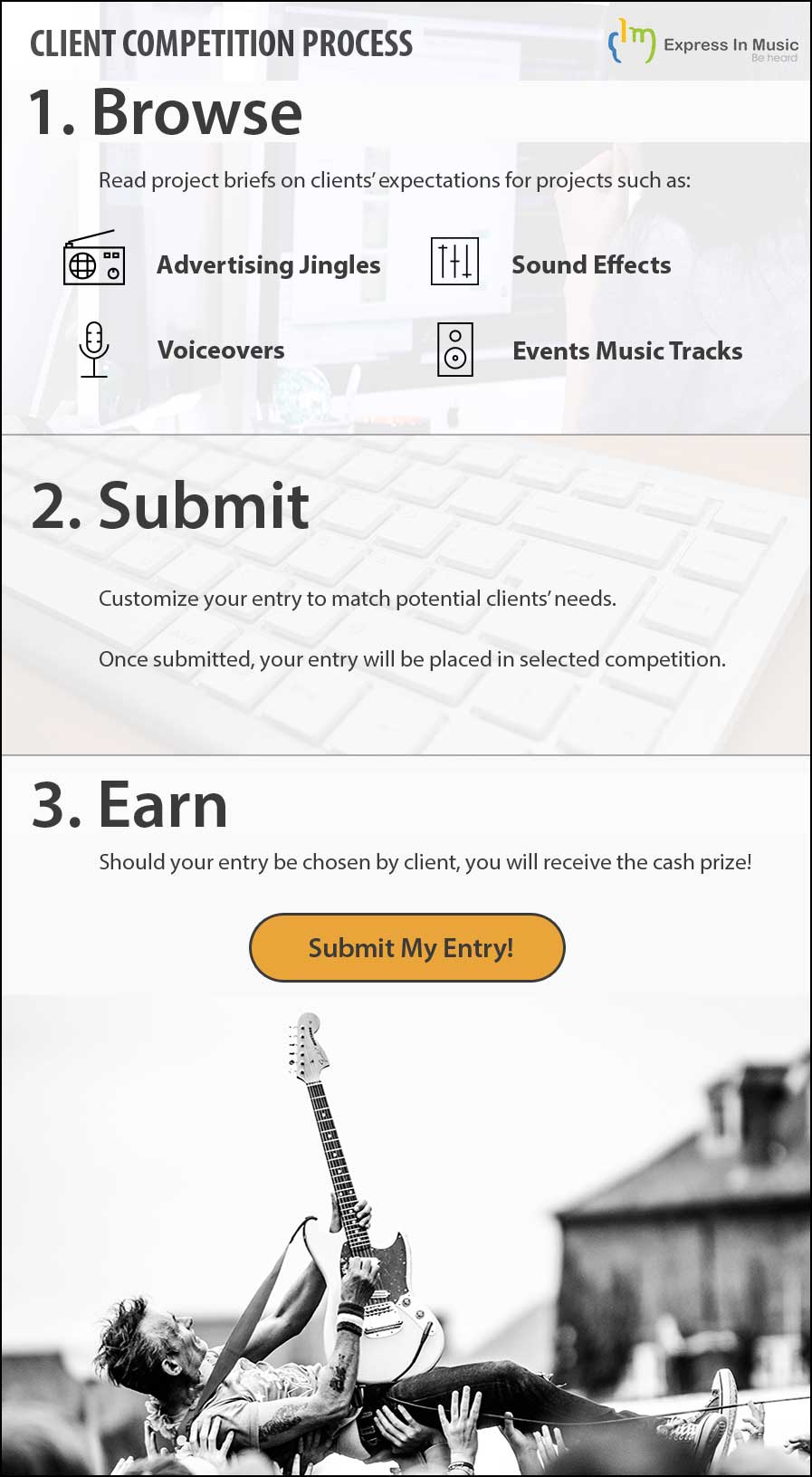 ► FAQ